Roy Almog - Founder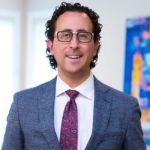 Roy Almog is the founder of 2% Realty Inc. While working full time in the Telecom industry, Almog dabbled in real estate investment – buying, renovating and renting in the Edmonton area. After numerous transactions and tens of thousands of dollars paid in Real Estate Agent commissions, Almog realized the gap in the market for a full service Real Estate Brokerage, offering MLS® System exposure without higher priced Real Estate Agent commissions.
Almog completed his real estate course and launched 2% Realty in May 2007. It was clear within a year of becoming a full time Real Estate Agent, that Roy had found his calling. Almog is passionate about real estate and in both 2008 and 2009, he placed in the top 5% of all MLS® System sales in Edmonton. Almog and his team are committed to clients by offering full value added service with unsurpassed industry knowledge and attention to detail.
Almog keeps a finger on the pulse of the Calgary, Edmonton, and Vancouver real estate markets by actively engaging with both buyers and sellers on a daily basis. A recent client who had seen him on local television, was surprised to be greeted by Almog himself when she dialed the main office line to inquire about the 2% Realty services. Yes, Almog answers each and every call that comes into his main office, offering clients and potential clients direct access to have their questions regarding 2% Realty answered promptly. Almog's top priority is client service and satisfaction and 2% Realty is rapidly expanding to continue to offer this superior service in additional areas.
If you are curious about 2% Realty and wish to speak with Roy Almog directly, please feel free to contact him at 403.921.8880 or roy@2percentrealty.ca